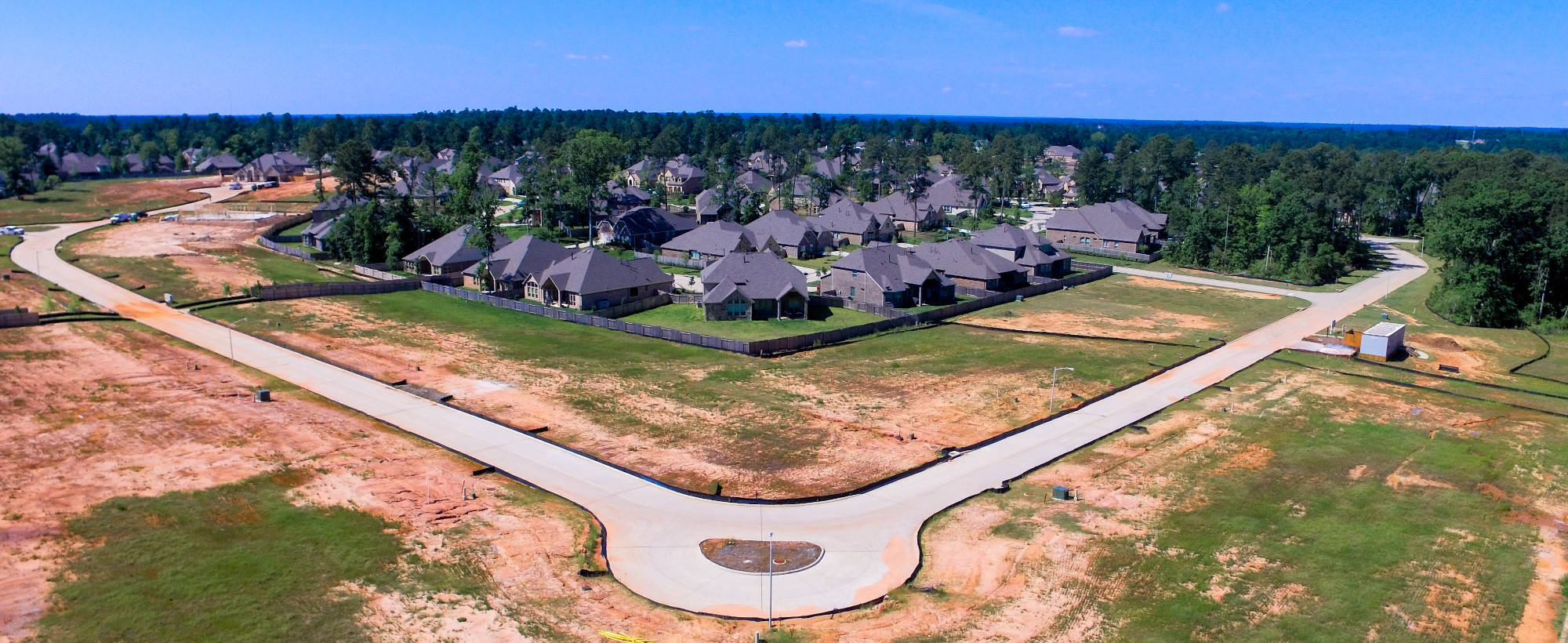 "Being a high-volume customer whose corporate office is not in the same City, you would think the ordering process and job efficiency would suffer. However, this is not the case. They are very professional and highly reliable. This is a very important quality since our jobs are extremely time sensitive."
Kathy Vicini,
"My company has used Texas Professional Surveying for over 10 years. Jerrod Harrell and his team of professional surveyors do excellent work. I have used Texas Professional Surveying for all types of surveys including residential, commercial and large acreage tracts. As a Broker and real estate professional for over 30 years, I depend on my survey company to provide a high level of service and accuracy. There can be no mistakes and Texas Professional Surveying does great work. Texas Professional Surveying also handles all of our subdivision platting. They communicate and meet with County and City officials as needed to gain the approvals necessary in the recording process saving me countless hours and expense. No other survey company that I know of offers full service platting. I recommend Texas Professional Surveying to all of my clients and customers because I know they will receive high quality work in a timely manner at a reasonable cost. If you are looking for a full-service high quality survey company, I only recommend Texas Professional Surveyors."
Bryan L. Anthony,
"We started using Texas Professional Surveying in 2012 for our project in Magnolia. I found their company to be very responsive and thorough with their recordings. Over the years we have been fortunate to grow in the Montgomery County market and this company continues to give us the same dependable service and professionalism. In this business, experience does matter and I strongly recommend Texas Professional Survey to any and all home builders or contractors. We cannot afford even the smallest mistake with easements and that's why we will continue to use Texas Professional Surveyors."
Ryan Rogers,
"Our Real Estate Company in Huntsville,Texas has employed Texas Professional Surveying for land surveys the last several years. They have completed projects for us in Walker, Montgomery, San Jacinto and Grimes Counties. We have been pleased with their professionalism, their quality of work and job completion when promised. We recommend their services and will continue to be a customer of Texas Professional Surveying."
G.K. (jeff) Markham,
"Over the years I have worked with Texas Professional Surveying, LLC many, many times. They have always done a fantastic job with great timing for an amazing price. I would recommend them to any one of my clients and my family."
C. Dane Fuller,
"From the beginning of a project, whether it is a 10,000 square foot home to one of our commercial project, Texas Professional Survey provides for quick, accurate, and reliable service. If we have special requirements, the company works with me to come up with the best way to accomplish what is needed. Texas Professional Survey provides terrific service at a reasonable cost to Tipler Design and Build."
Doreen Stryjek,
"As a Realtor, my main focus in completing a home sale is coordinating the multitude of task that need to be done before the closing date. A survey is a very important part of this process. I need someone that is reliable, trustworthy, very thorough and reasonably priced. Texas Professional Surveying has all of these attributes. Many of my clients have used their services and have been pleased with their work. They have met timelines and worked well with title companies to make sure that deed and surveys are correct. I appreciate their professionalism and help in making my clients process in purchasing real estate a smooth transaction. I would recommend Texas Professional Surveying with confidence to anyone that needs a survey."
PHILLIP CAMERON,
"M Daigle Custom Homes has been a customer of Texas Professional Surveying since 2009. They are an important part of our daily business and have demonstrated a commitment to both quality of service and quality of product. We rely on them for their advice, and expertise, and dependability. When it comes to surveying, you can count on the team at Texas Professional Surveying to make it happen. We look forward to a long and bright business relationship with them."
MARK DAIGLE,